First Nations
Indigenous Peoples is a collective term to reference the Original Peoples of Turtle Island (also known as North America).
In Canada, there are many different Indigenous Peoples (or Nations) with distinct territories, languages, histories, ways of knowing and spiritual beliefs who have survived ongoing settler colonial governments' attempts to eradicate, assimilate and dispossess them of their lands for over hundreds of years.
To redress settler colonial governments' imposition of the residential school system in Canada, the Truth and Reconciliation Commission (TRC) of Canada was formed in 2007. After years of traveling to many parts of the country to hear testimonies from more than 6,500 survivors and witnesses of residential schools, the TRC documented an historical record of the residential schools system in Canada. In 2015, a report calling on governments, educational and religious institutions, civil society groups and all Canadians was released to respond to the TRC through 94 Calls to Action. Universities and colleges have been among the strongest leaders in the reconciliation movement.
Today, more than 1.67 million people in Canada identify themselves as an Indigenous person. Indigenous people live both on-reserve and off-reserve in rural and urban communities across Canada and represent over 4.9% of the total Canadian population. 
The local First Nation communities of the London area include: the Chippewas of the Thames First Nation, Oneida Nation of the Thames, and Munsee Delaware Nation. In the region of Southwestern Ontario, there are 11 First Nation communities and a growing Indigenous urban population.
Indigenous peoples engage in all levels of work, study and research at Western University, enriching campus life for the benefit of all. In 2016, Western University approved its first ever Indigenous Strategic Plan.
For more information about some Indigenous initiatives on campus visit:
Indigenous Services    |   http://indigenous.uwo.ca
Western's Indigenous Services supports a diverse and growing Indigenous student population who come local First Nations communities as well as many others from across Turtle Island
(North America).
Conference opportunities to experience
Indigenous cultures:
A Celebration of Indigenous Culture
Wednesday, July 10, 6:15 pm to 8 pm, Main Conference Tent
Experience Indigenous art, food and more during this special celebration!
Indigenous Sunrise Ceremony
Thursday, July 11, 5:15 am to 7:00 am, University College Hill
Participate in this unique spiritual ceremony performed to mark and welcome the beginning of a new day, as well as express appreciation and thanks for life and nature. All welcome.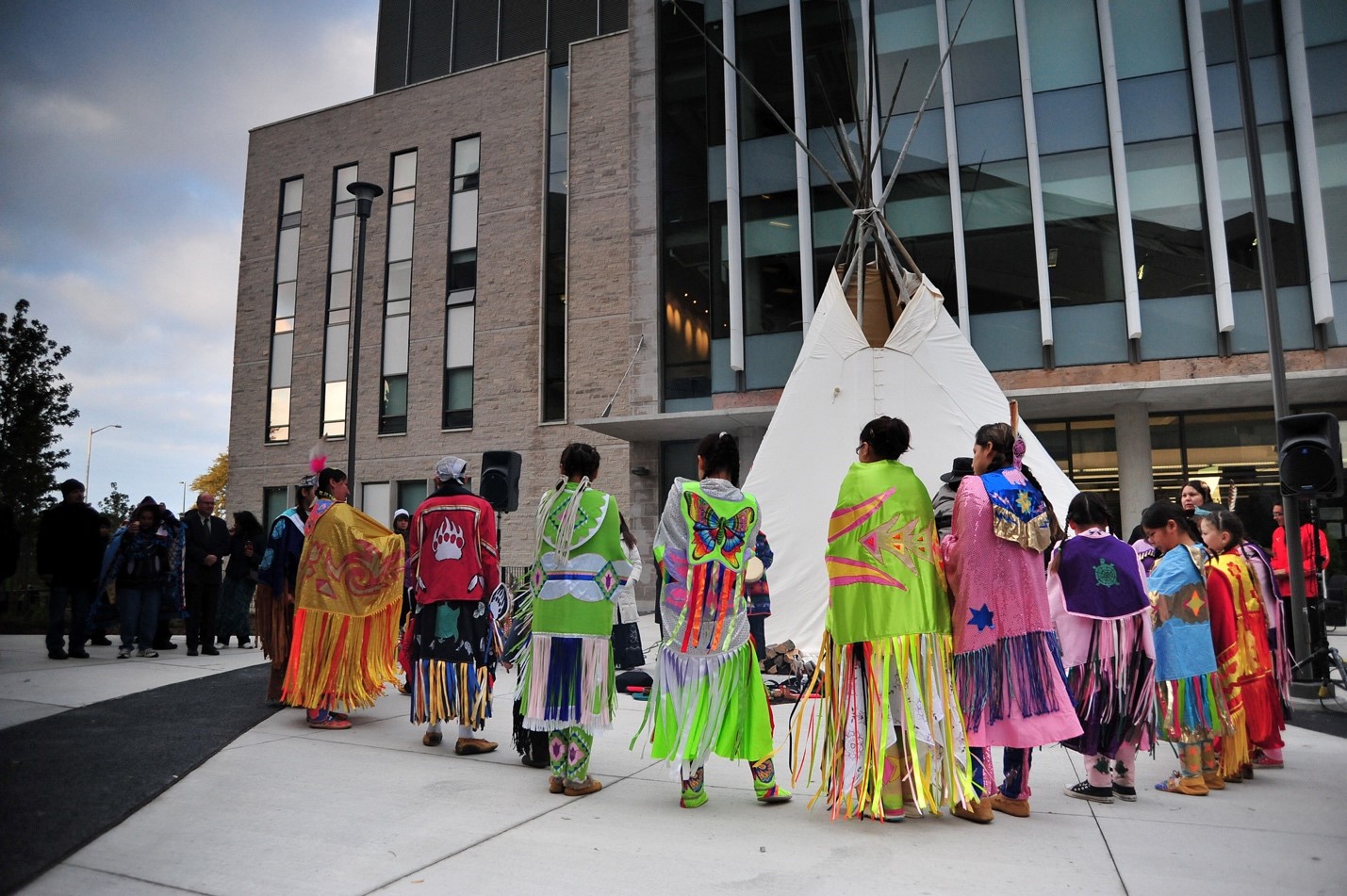 London Indigenous cultural opportunities:
Museum London   |  http://museumlondon.ca
Kent Monkman "Shame and Prejudice: A Story of Resilience" June 1 to August 25, 2019
Kent Monkman's Shame and Prejudice: A Story of Resilience was created as a response to Canada 150 celebrations. Monkman's gender-fluid, time traveling alter-ego, Miss Chief Eagle Testickle, is our guide on a journey through Canada's history that starts 150 years before Confederation and takes us to the present. This circulating exhibition is produced by the Art Museum at the University of Toronto in partnership with the Confederation Centre Art Gallery, Charlottetown, and has been made possible in part by the Government of Canada, the Canada Council for the Arts, and the Ontario Arts Council.
Museum of Ontario Archaeology   |   http://archaeologymuseum.ca
Located close to campus, the Museum of Ontario Archaeology exhibits are built adjacent to a 500-year-old Iroquois Village archeological site. This site was believed to have housed approximately 2,000 people and includes a reconstructed full-size Iroquoian longhouse.
N'Amerind Friendship Centre   |   http://namerind.on.ca
A non-profit organization committed to the physical, intellectual, emotional and spiritual wellbeing of Native people, and in particular urban Native people.
Share this post: