BOOKING A VISIT MADE EASY REPVISITS.COM
Booking a visit made easy? Repvisits.com review
By Robbie Jefferis
United World College South East Asia, Singapore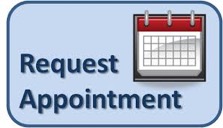 You can book an uber online, buy your groceries online, schedule your dentist appointment online…. So why not schedule your school visits online? A new tool is attracting interest with busy college counselors and even busier admissions representatives, called www.repvisits.com
Could this be the end of all the back and forth emails?
"Sorry, you actually can't visit on that day, it's the King's Birthday! Didn't you know?!"
Repvisits.com maybe a useful solution. The website allows counselors to create an account and lay out their available appointments, blocking out days or times that won't work, including the school holidays, senior retreats, Biology trips etc. etc. University representatives can log in, search for the school by name or location and book the appointments that fits their schedule, even with the ability to see multiple schools on one page. A notification is sent to the counselor via email when the visit is scheduled, and the calendar can then be synced with your Google or Outlook calendar.
Annemiek Bailey and the counseling office at International School Zug and Luzern have brought in the system this year successfully. "In an attempt to simplify the process of organizing visits and to cut down on an emails planning visits, I recently set up our Repvisits account. So far, I have been pleasantly surprised by Repvisits's intuitive interface and easy-to-use video guides. The set-up is quick and it's important to have your school's calendar at hand when you open your Repvisits account as this will allow you to close any timeslots during your school's holiday. Next, you will be able to arrange your timeslots however you want and for whenever you want. The greatest thing is that it will sync with your calendar – any calendar! We have had our first colleges sign up over Repvisits and we will have the link published on our school webpage shortly. I am also thinking about adding it to my business card to increase colleges' awareness about our presence on this platform. I am hoping that in the next 2 years we can move to planning the majority of our visits (70%) via Repvisits which will save our department valuable time."
Sam Deleon from Benedictine University gave her view from the university side of things,
"Repvisits has changed the way I request visits. The first school that I booked a Repvisits with was Ruamrudee International School in Thailand. It allows me the ability to request instantaneously without waiting until the next day to hear from the school. It eliminates the "waiting" for a response and later hearing that the date and time is unavailable.
Four Easy Steps:
1. High school sets up calendar to book college appointments
2. College admission rep searches available appointments
3. College representative visits are booked online easily
4. Notifications are sent to high schools and college reps
Done. That's all. Nothing else. Repvists has now eliminated 4-10 emails back and forth."
This may be a great time-saving platform for counselors and admissions officers. However, one drawback might be the inability to build custom programming or put together a combination mini-fair when multiple requests come in for the same day. However, the advantages of time saved with back and forth emails might outweigh some of those issues.
Have you used RepVisits ? What's your take ? Let others know so they can try it too... Positive or negative - - share in comments !
Share this post: