August 17-18, 2015
YK Pao Secondary School - Shanghai, China 
The Regional Institute offered two days of concentrated networking, educational sessions, and conversations that were specific to China and Asia. Through in-depth and focused conversations, participants gained a greater understanding of the educational process, admission requirements, and the challenges and opportunities students face when applying to a university outside of their home country.  College counselors, admissions officers, and agents play different roles in Asia than they do in the United States, Canada and the UK.  Eastern educational philosophies do not translate easily to the Western philosophy of holistic admission - transcripts, recommendations, extracurricular activities, and admissions based on a committee discussion are a few of the major differences. 
---
Shanghai 2015
Institute Location
YK Pao School - Secondary School Campus 
Founded in 2007 as a private, not-for-profit, co-educational and bilingual school, YK Pao School is one of the first schools to educate Chinese citizens and international students in the same classroom, and focuses on whole-person education fostering social responsibility, independence, cooperation and leadership. The secondary school offers the IGCSE and International Baccalaureate (IB), and the first class will graduate in 2017. YK Pao School is a US and UK-styled boarding school with live-in faculty and staff. YK Pao School is located in Thames Town, within the Songjiang District, an hour southwest of the Shanghai city center. Thames Town architecture is inspired in the classic British style, complete with a market square, cobblestone streets, replica of an Anglican church and red-coated guards to welcome all visitors.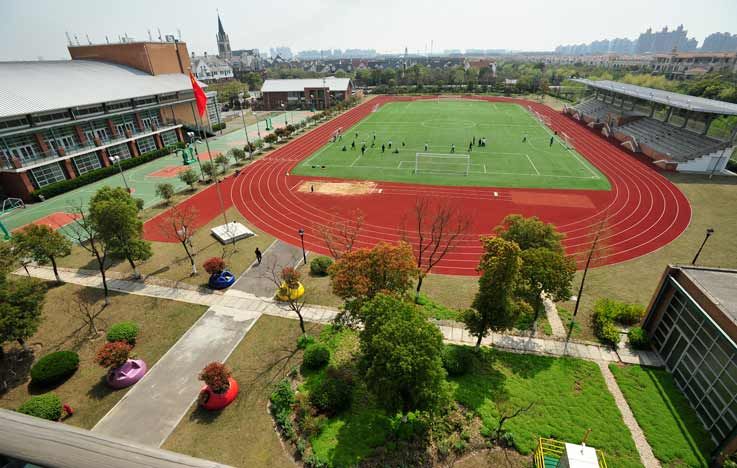 Faculty & Panelists
Faculty Fellows:
Peter Hauet, Award-Winning 

College Counselor

 (Retired)

Panetha Ott, Director of Admission - International Recruitment, 

Brown University
Faculty & Panelists:
Christine Chandler, EducationUSA
Jeff Fuller, University of Houston & NACAC President 
Lucien Giordano, Dulwich College - Suzhou
Hamilton Gregg, Harrow International School and HGIEC
Clay Hensley, The College Board
Kevin Hostetler, University of California, Los Angeles
Percy Jiang, Beijing National School
Kate McKeen, IELTS
Rhett Miller, The University of Sydney
Danny Pan, King's College, London
David Zutautas, University of Toronto
College Fair 
In addition to the two-day OACAC Regional Institute, YK Pao School hosted a college fair on Sunday, August 16th for area high school students, held at the YK Pao Primary School campus in downtown Shanghai. University representatives attending the Regional Institute are encouraged to participate. 

Schedule
 Sunday, August 16th
5:30 PM - Optional Networking Dinner at YK Pao Secondary School
Monday, August 17th
| | |
| --- | --- |
| 6:30 AM - 8:00 AM | Conference Registration |
| 6:45 AM - 8:00 AM | Breakfast |
| 8:00 AM - 9:00 AM | Opening Session |
| 9:00 AM - 10:15 AM | State of International Education |
| 10:15 AM - 10:30 AM | Networking Break |
| 10:30 AM - 12:00 PM | Overview Holistic Applications |
| 12:00 PM - 1:30 PM | Networking Lunch |
| 1:30 PM - 3:00 PM | Ethics in Asia |
| 3:00 PM - 3:30 PM | Networking Break |
| 3:30 PM - 5:00 PM | Reverse College Fair |
| 5:30 PM - 6:00 PM | Buses Depart for Networking Dinner |
| 6:00 PM - 9:00 PM | Networking Dinner |
| 9:00 PM - 11:00 PM | Late Night Refreshments |
Tuesday, August 18
| | |
| --- | --- |
| 6:45 AM - 8:00 AM | Breakfast |
| 8:00 AM - 9:30 AM | Standardized Testing |
| 9:30 AM - 10:00 AM | Networking Break |
| 10:00 AM - 11:30 AM | International Education (High School) |
| 10:00 AM - 11:30 AM | Application Authenticity (University) |
| 11:30 AM - 1:00 PM | Networking Lunch |
| 1:00 PM - 2:15 PM | Set-Up College Counseling (High School) |
| 1:00 PM - 2:15 PM | Recruiting in China (University) |
| 2:15 PM - 2:45 PM | Networking Break |
| 2:45 PM - 4:00 PM | State of Education in Asia |
| 4:00 PM - 5:00 PM | Closing Session |