Advocacy Meeting 2020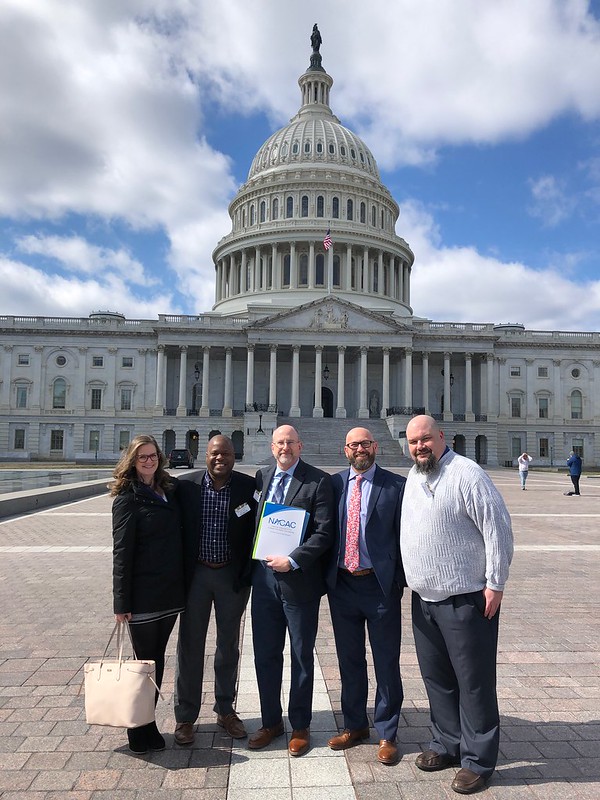 In my new role as Vice President of Advocacy and Outreach for International ACAC, I am thrilled to participate in the NACAC Advocacy Meeting 2020 held on March 8-9, 2020 in Washington, DC.  We are living through some incredibly turbulent times in global politics, and therefore the opportunity to voice our perspectives with members of the U.S. House of Representatives and Senate has never been more valuable.  As International ACAC members, we can educate US lawmakers about the importance of international students to our educational environment – essential to the experience of higher education in the U.S.
The Advocacy Day program offers International ACAC members the opportunity to network with representatives from NACAC affiliates around the U.S. during the educational sessions held on Sunday, March 8.  International ACAC will provide resources to measure the economic impact of international students on a local level, and organize meetings with individual offices to speak directly to the impact of international students.  Additionally, members will receive training for their meetings with Senators' and Representatives' offices during these sessions. The meetings will take place on Monday, March 9, and participants will have direct interactions with representatives from congressional offices to advocate on behalf of international students.
To learn more about the Advocacy Meeting, this website has great information and photos from the annual event: https://www.nacacnet.org/events/advocacy-meeting/.  Additionally, I am more than happy to answer any questions that you have and you can reach me directly at [email protected].  I hope that you will join me in DC in March!
Daniel Marschner, Ph. D,. is the Director of International Admissions at Loyola Marymount University in Los Angeles, CA and the Vice President for Advocacy and Outreach for International ACAC.
Share this post: