2017 Scholar Story from Mabadjam Katawa
How the International ACAC Scholar Program Influenced My Life
and Facilitated Opportunities for Togolese Highly Talented Students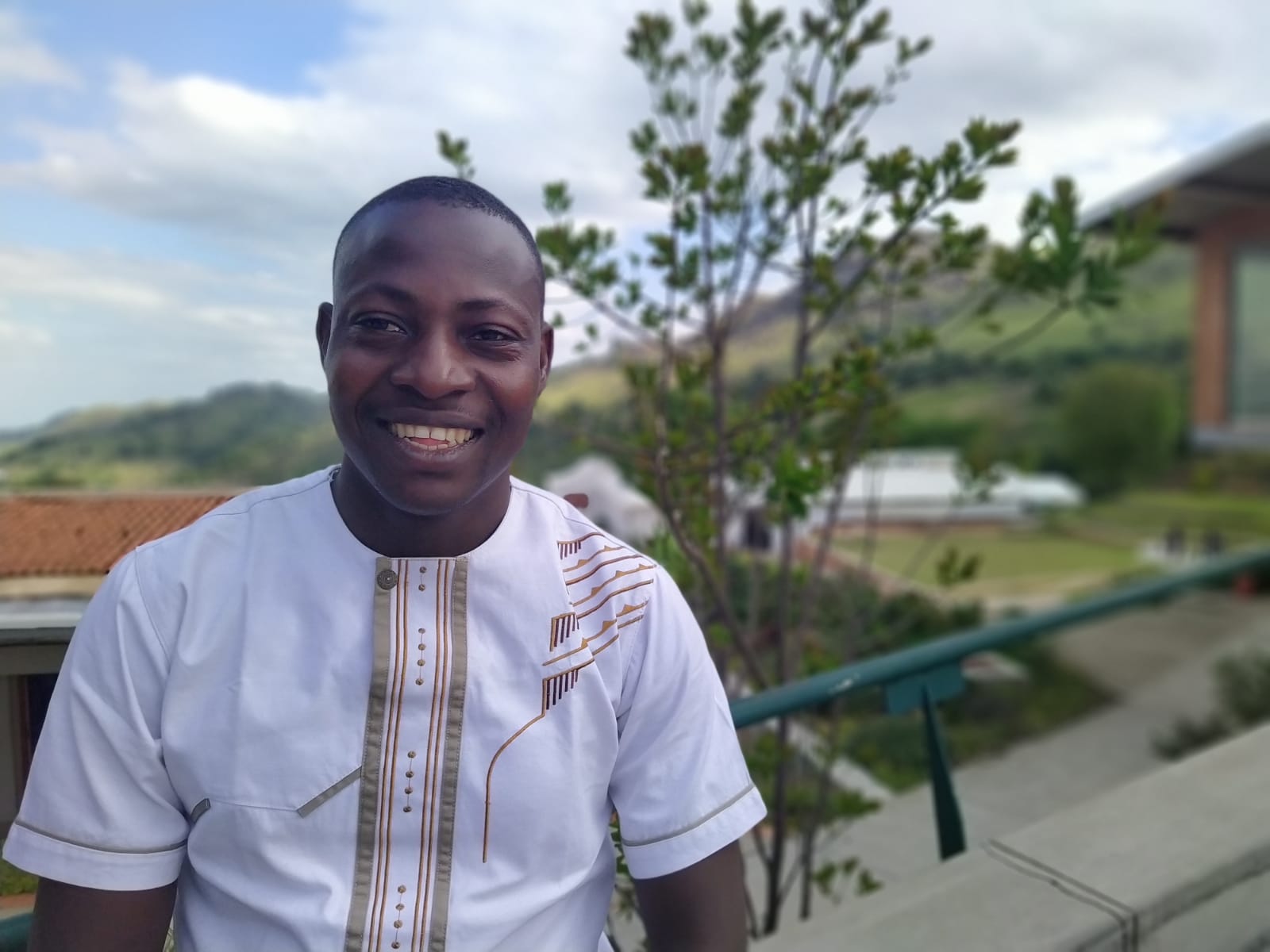 As a high school English teacher in northern Togo, my main job has been to teach the English as a second language to Francophone high school students. My journey to counseling and career guidance began when I started looking for ways to bring my support to highly talented, low-income students who often end up dropping out or sometimes attending universities not up to their caliber because of the lack of financial support. I have personally experienced how hard it is to access higher education. I had to stop my studies from time to time to work and get money before going back to campus. And after finally completing my Bachelor's degree in English with a focus on African literature, I wanted to continue for Master's and doctoral studies, but was quickly impeded by the lack of financial resources. The little money I could make from my hard work outside school, which I used to pay my school fees and university tuition, could no longer cover all the other expenses (books, room rental, mobile phone airtime and data, etc.). 
I became an English language teacher because I wanted people in my community to learn the English language and be exposed to many opportunities around the world. After I had become a teacher, I looked for ways to help the highly talented students access higher education. I started looking for opportunities online. It took me lots of time and money to buy internet connectivity every day. At first, I had no idea about how the university application processes worked outside of Togo, nor about the different requirements for accessing universities in the USA, UK, Canada, etc. I did not know how to write a strong letter of recommendation or how to guide my students when it comes to writing a good application essay. Google was my teacher and trainer. I downloaded and read sample recommendation letters and sample application essays, I read about the processes and tried to write my own essays, and then coached my students. 
I wrote our first school profile from looking for resources online and watching some YouTube videos about how to write such a document. I reached out to our local Education USA to ask for advice and started helping the Education USA advisor create a more robust outreach program. I became a bridge between the Education USA located in the capital and more remote communities further away. It was hard to manage since I had to teach some of the students how to use a computer and how to do research online, buy internet connection for the students, move with students to a cybercafé and stay with them and help them throughout their work, and then stay at school late into the night to write recommendation letters. Access to the internet and regular electricity was always a challenge.  
In my community, we say, "He who wants to carry a pot on his head and is able to get it to his knee will definitely get help." This means that if you endeavor to succeed, people will surely help you in your struggle. Things completely changed when I was nominated to the International ACAC Scholar Program in 2016. I learned a lot about the US application process through my own application to attend the International ACAC Conference. Though I was not successful applying the first time, I kept in contact with some of the members of the Inclusion, Access, and Success (IAS) Committee. My constant aim was to learn how to better assist highly talented students in their transition to higher education and how to expose them to opportunities that could change their lives. And in 2017 I was successful, becoming the first person from Togo to attend this conference.
I have learned so much from the International ACAC Scholar program and its scholar/mentor program, from the International ACAC Facebook page and webinars, and from other members. Attending the International ACAC Conference as a scholar helped me to get connected to admission officers, learn more about the university application process and how to support students, about the application essays, letters of recommendation, and many other topics. The International ACAC Facebook Page and the webinars helped me a lot, too. The IAS committee also kindly connected me to a mentor, Ms. Diva Shrestha (previously at Colby College), who helped me develop my school profile and recommendation letters.
This knowledge gained from International ACAC enabled me to improve the quality of my work with the High-Achieving Low-Income (HALI) students in Togo and, as a result, in just a few years' time, I have been able to send students to some universities and institutions on full scholarships. I now have alumni at SUNY Korea (South Korea), Ashoka University (India), Ashesi University (Ghana)! I also have five students at African Leadership Academy (South Africa) and one at African Sciences Academy in Ghana. I have helped students successfully apply to the Yale Young Global Scholars program in the USA, and have seen my students represented at Yale Young African Scholars in Ghana, Rwanda, Kenya, and Zimbabwe. This past summer, three of my students were selected to attend the Academy for the Talented organized by the HKU in Hong Kong. These students were the first Togolese to attend such international programs. I couldn't have helped these students if I didn't have the chance to benefit from the International ACAC Scholar Program.  
I would like to express my heartfelt gratitude to the founders and leaders of International ACAC: Ms. Joan Liu, who launched the International ACAC Scholar Program; Mr. Joe Tavares, chair of IAS; and members of IAS Committee for the tremendous job they are doing to give more and equal chances to all the kids around the globe by assisting the educators who are working with them. I am currently running a new access nonprofit organization called EDULCOD Togo (Education Leadership and Community Development in Togo) that I have founded to continue serving highly talented students of Togo. I organized a successful national summer camp which gathered ninety outstanding students from all over the country and fifteen educators. They came to learn about the university application process, the different requirements and different opportunities available, plus leadership and entrepreneurial skills.
My aspiration for the future is to build a well-equipped learning and training center where HALI students and educators will come to learn, do research, get trained, and benefit from free guidance. I believe this center will bring a transformational impact to the education in Togo and even outside by tripling the number of students having access to higher education. I see this learning center becoming an upper high school where graduate high school students will hone their skills before attending the university. And I know that, thanks to the help I have gained from organizations like International ACAC, that I will see this aspiration become a reality. 

Arsène Mabadjam Katawa
High School Counselor
EDULCOD Togo
November 2019


Share this post: